People experiment with drugs for many different reasons. Many first try drugs out ofcuriosity, to have a good time, because friends are doing it, or in an effort to cope with problems that are causing stress, anxiety, or depression.



Drug Abuse Amongst Asian Women and Girls

Drug workers are now reporting that drug abuse amongst South Asian women and girls is also on the rise. The honour concept amongst the Asian culture prevent many people from talking about the drug problem. Some girls and women are using drugs to cope with abusive situations while others are specifically targeted to get them addicted so they can be controlled and abused. For example, drugs use is linked to sexual exploitation in the following ways:
Many individuals who are under the influence of drugs are sexually assaulted, raped and abused.
Many individuals may become involved in the sex industry to finance their drug addiction.
Human and drug trafficking are often connected through threats of violence and promises of freedom.



Types of Drugs Commonly Abused

Virtually any substance whose ingestion can result in a euphoric ("high") feeling can be abused. A few examples of drugs include: heroin, crack, speed, cocaine, cannabis and khat. However, a full list of substances of abuse can be found on the

FRANK website

.

Warning Signs

Drug abusers often try to conceal their symptoms and downplay their problem. If you're worried that a friend or family member might be abusing drugs, look for the following warning signs:

Physical Signs
Bloodshot eyes, pupils larger or smaller than usual
Changes in appetite or sleep patterns. Sudden weight loss or weight gain
Deterioration of physical appearance, personal grooming habits
Unusual smells on breath, body, or clothing
Tremors, slurred speech, or impaired coordination
Psychological Signs
Unexplained change in personality or attitude
Sudden mood swings, irritability, or angry outbursts
Periods of unusual hyperactivity, agitation, or giddiness
Lack of motivation; appears lethargic or 'spaced out'
Appears fearful, anxious, or paranoid, with no reason
Behavioural Signs
Drop in attendance and performance at work or school
Unexplained need for money or financial problems. May borrow or steal to get it.
Engaging in secretive or suspicious behaviours
Sudden change in friends, favourite hangouts, and hobbies
Frequently getting into trouble (fights, accidents, illegal activities)



Getting Help

If you have a problem with drugs, there's a range of addiction services that can help. Some of these services are provided by the NHS, and some are specialist drug facilities run by charities and private organisations.

Find your nearest NHS drug addiction support services

HERE

Find your information about local drug treatment services on the

FRANK website
Contact an organisation about this issue
MWN Helpline is not responsible for the accuracy of the information provided and listing any organisation does not imply its endorsement.
You can also Find help using our system below
Find national and local organisations
Drug and Action Alcohol Programme
Phone:
Provide support for users and carers in a number of local languages, support for individuals wishing to lead crime free lives
Email:
info@daap.org.uk
Website:
www.daap.org.uk
Address:
KAS House, Unit K Middlesex Business Centre Bridge Road, Southall Middlesex UB2 4AB.
Frank
Phone:
0300 123 6600 (24/7) and TEXT 82111
A confidential helpline for anyone in the UK concerned about drug use.
Email:
Website:
www.talktofrank.com
Address:
Nafas
Phone:
020 7377 0676
Specialist substance misuse agency supporting individuals affected by drug use. Culturally sensitive 12-week day care programmes for all residents (over the age of 18) and their families including: support, aftercare, specialist addiction counselling, advice and fast-track referrals to specialist services.
Email:
info@nafas.org
Website:
www.nafas.org
Address:
Davenant Centre 179-181 Whitechapel Rd, London,E1 1DN.
Rehab Recovery
Phone:
0800 088 66 86
Provides addiction treatment and healthcare advice for a wide range of of different addiction and dependency problems. FREE 24/7 confidential helpline. However, these are likely to be private services that you will have to pay for. However, all services may not be free.

Email:
Website:
www.rehab-recovery.co.uk
Address:
(Current)
(Previous)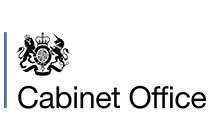 (Previous)
(Previous)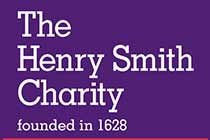 (Current)
(Current)